Welcome to the official Dog Man Wiki! Here, you can find out about characters such as Dog Man, the world's greatest cop and Petey, the former world's most evilest cat, now his father. You can also find out about locations such as the police station, Petey's Secret Lab and so much more! We currently have 213 pages and need more!

Dog Man is about a half dog, half man who works at the police station. He is constantly disturbed by Petey, the world's most evilest cat, who created Dog Man unwittingly! Now, Dog Man must face the most dangerous things that dogs can imagine, such as giant robot vacuum cleaners, Mutt-Masher 2000s and a robotic Chief! But this is nothing for the 3rd world's greatest dog, as he the world's greatest cop!

Who is your favorite Dog Man character?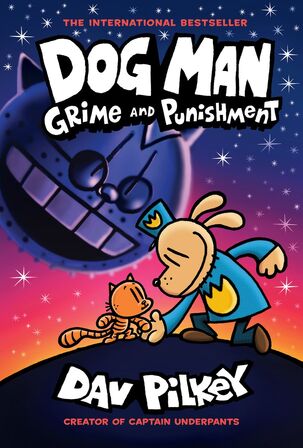 Dog Man: Grime and Punishment
is the 9th book in the Dog Man series. It will be released on September 1, 2020.
See more on Dog Man: Grime and Punishment>
What do you want the featured article to be for April 2020?
This wiki is part of the FANDOM Community
Community content is available under
CC-BY-SA
unless otherwise noted.